Invest in your individual strengths and create more wellbeing, higher engagement and better performance
We are a consulting company that work with strength-based individual and organizational development
We help companies develop a strength-based culture where employees and managers are aware of their talents and know how to put them into play to reach their full potential. As the first Company in Denmark, we offer coaching to individuals, teams and leaders based on the CliftonStrenghts test. We have a collaboration agreement with Gallup which, among other things, means that we have access to a number of their tools translated into Danish. In addition, we are kept up to date with the latest research and tools on the market. We are Denmark's only company certified in coaching individuals, teams, leaders and management teams based on Gallup's CliftonStrengths.
Better Performance Starts With a Strengths-Based Culture
The best way to create and develop people and companies in a sustainable and powerful way is to focus on the the strengths and develop them. Focus on weaknes leads to mediocracy, focus on strengths leads to success. A long number of studies clearly show this fact. And still it's not easy to do. Just as you develop your physical strengths with exercise, it is likewise with your mental strengths. You need to explore, magnifie and develop your strength to be able to utilize and harvest the full potential of your strengths. Lucky for you we are here to help you.
Strengths-Based Leadership Development
A manager is responsible for his or her own performance as well as each team member's performance, the team's collective performance, and the execution of the company's strategy, financial targets, mission, and values.
Our Strength Based Leadership development gives participants insights and tools to understand and execute – even better!
To be able to work as a Strengths-based leader one needs to understand and appreciate the STRENGTHS based approach:
Developing a Strengths based leadership culture
Strengths based learning – walking the talk
Ensuring participants engagement and understanding of their development
Mastery requires awareness and exercise – just like training one's muscles!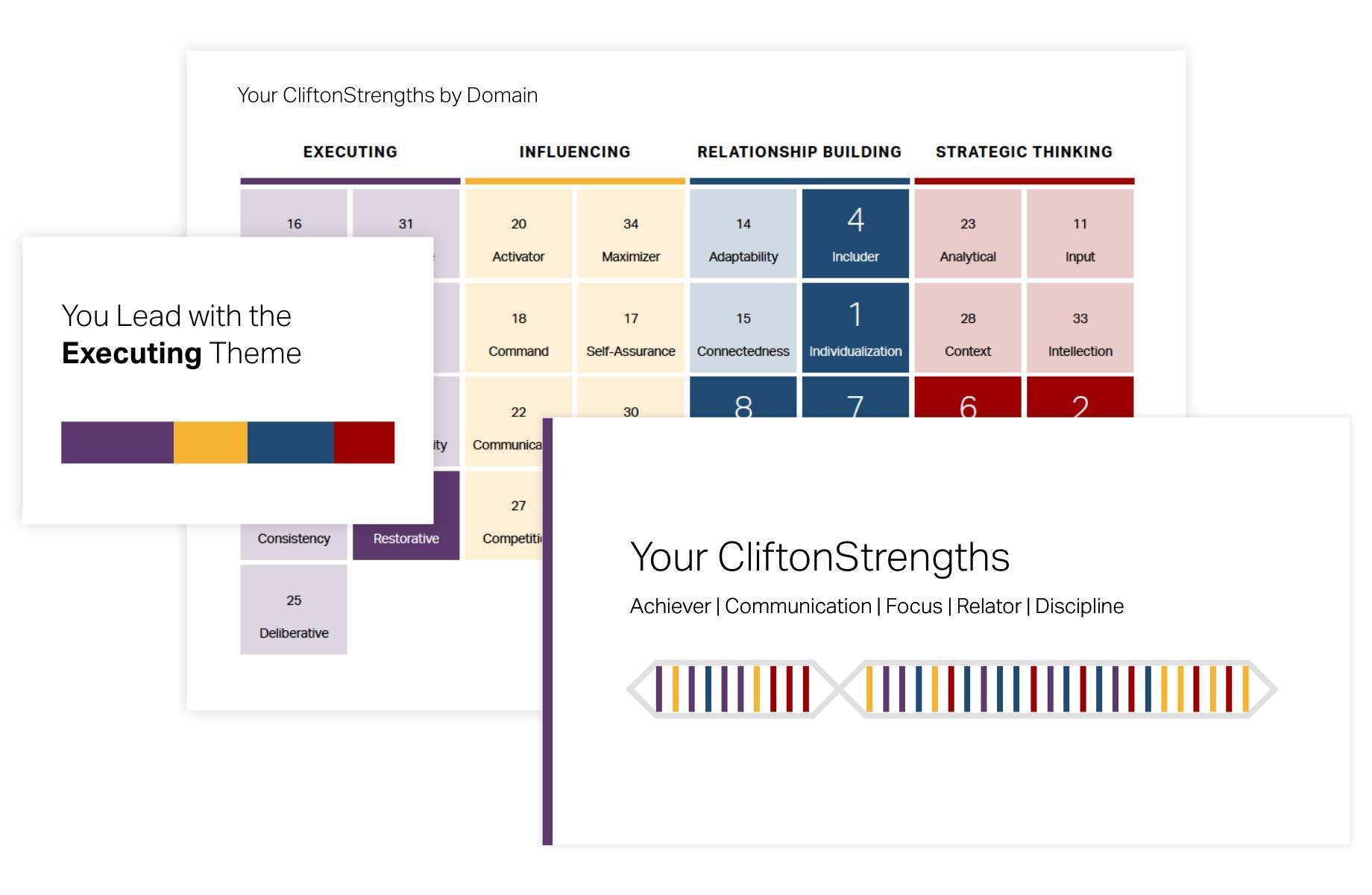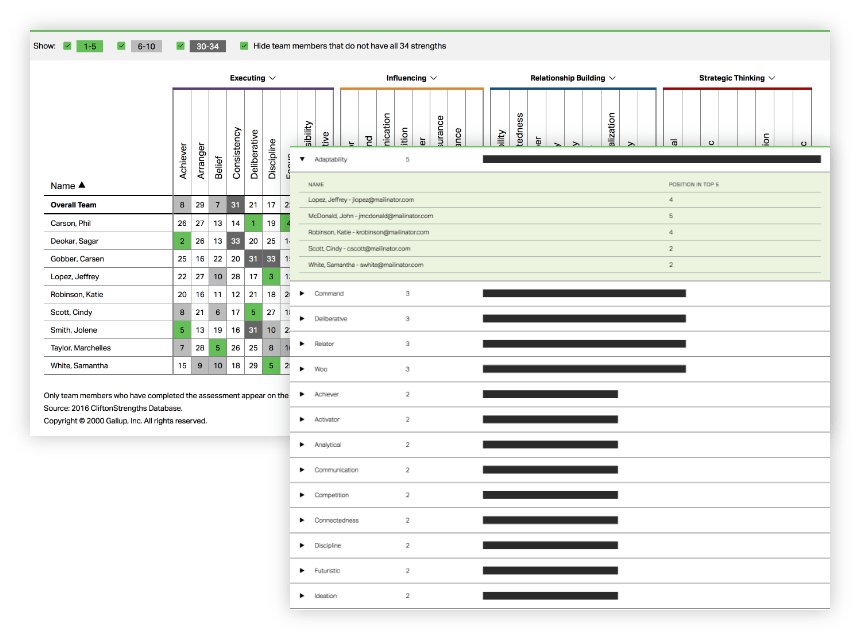 Strengths Based Teams are High Performance Teams
A team's success ultimately depends on its ability to perform. Research shows that in the best performing teams you know your own and others' strengths and weaknesses. Strength-based team development focuses on both individual strengths and the team's overall strengths. With this, each participant in the team can perform better both on a personal level and in a team context. And overall, by focusing on the collective strengths, the team can improve both the commitment and performance of the team.
Individual Coaching
We coach individuals to be able to utilize their strengths to the fullest. Developing your strengths is at journey. An exceiting and beneficial one, but it's not done by taking the CliftonStrengths assessment and read the report. One need to exercise to develop your talents into strengths.
We have made a coaching package with 3 sessions that will guide to recognice, learn in depth and how to apply your strengths to your daily life.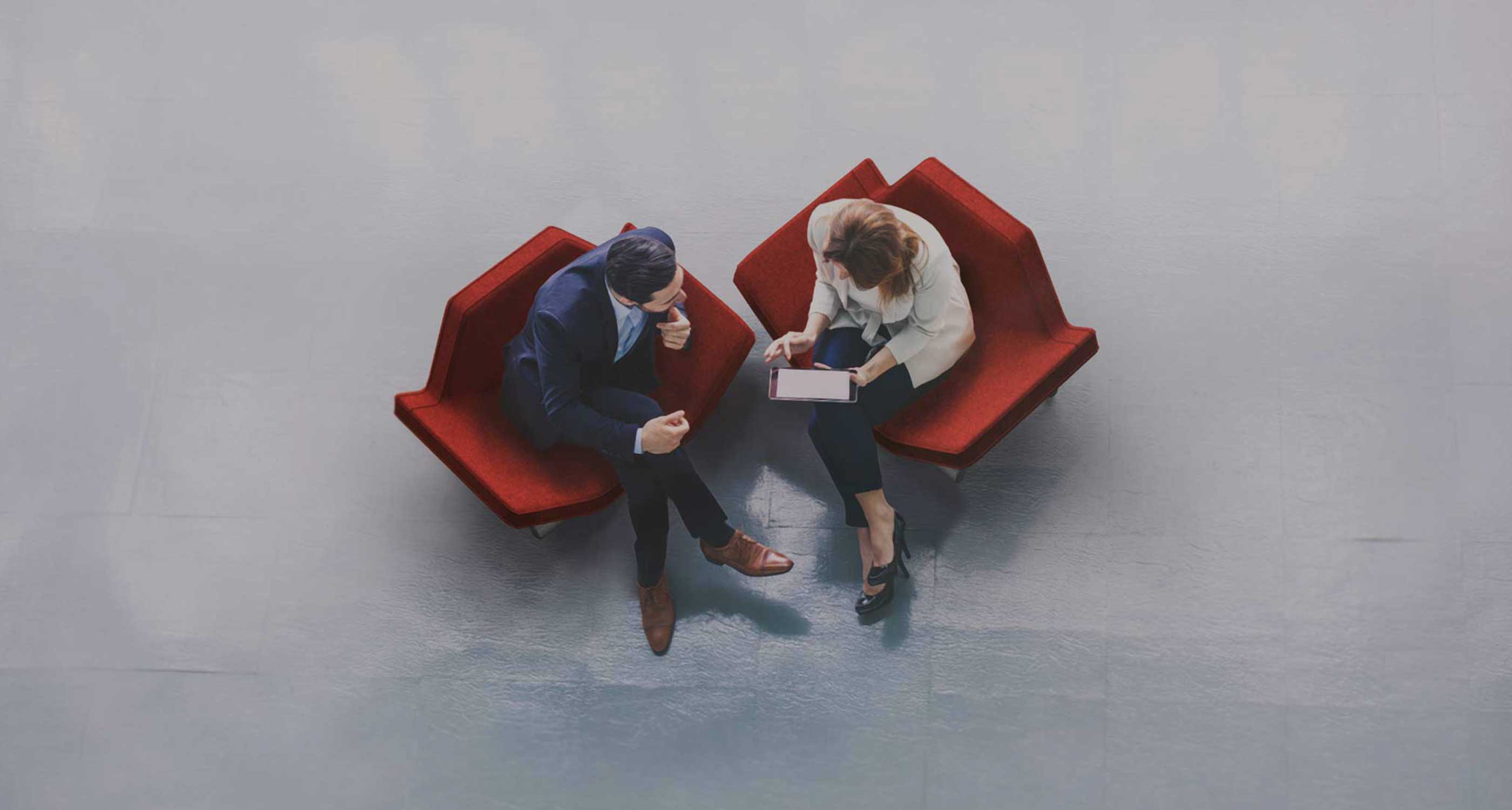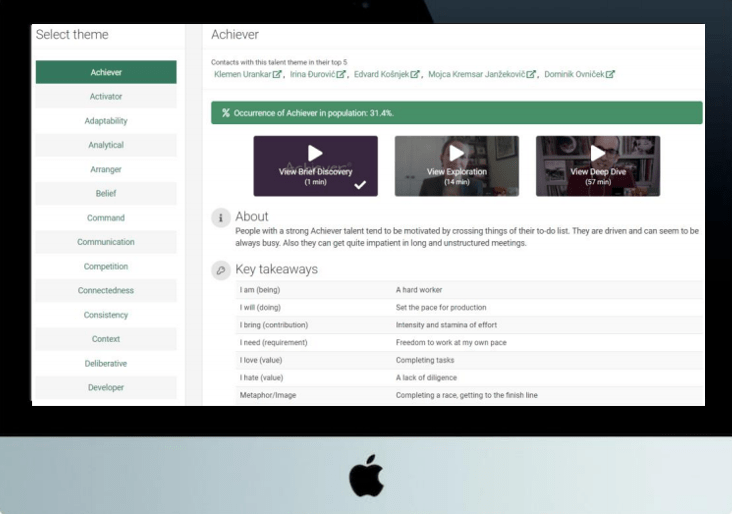 We use a Digital Platform to increase development and changes
The E2grow digital platform and approach to the developmental journey changes the mindset, helps unlearn the old ways and helps establish new behavioural patterns. Rooted in scientific research and real- life proven content, engaging individual and team coaching sessions, and technology-powered habit building nudges, it is impactful approach to bring and build a sustainable development and change.
Kontakt os
Kontakt os for et uforpligtende møde, hvor vi kan høre om jeres ønsker og behov.
STRENGTHS
Lyngbyvej 357
2820 Gentofte
Tel.: +45 2264 6499
Mail: info@strengths.dk